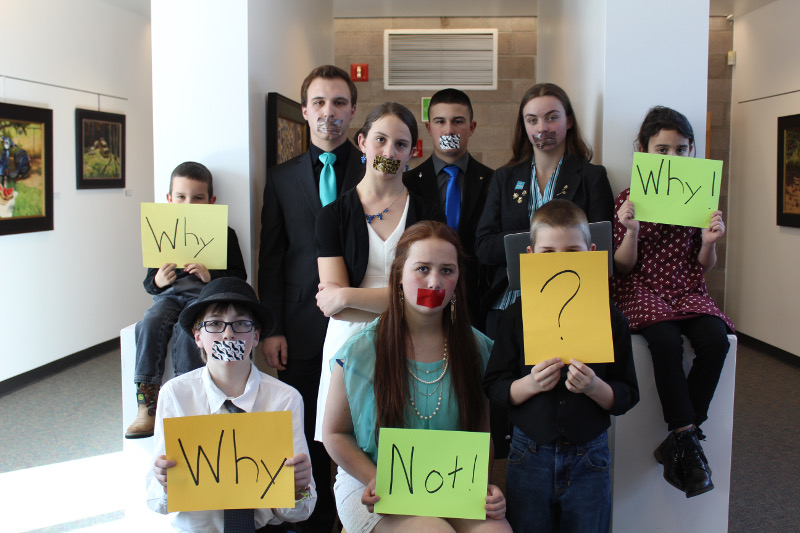 It has been a while since I added a new topic on my web site, but the NMAA ban on homeschool teams' participation in in-state academic and other situations has hit home. Basically, there are homeschool teams that have been participating in events for the last 10+ years that been affected by the rule changes, including the Jemez Mountain Homeschool Speech and Debate Team and the Albuquerque Area Home Schoolers Science Olympiad Team.
Update (February 15, 2016): The Jemez Mountain Home School Speech and Debate Team has been reinstated for the last few competitions in the state through a ruling by the New Mexico Public Education Department (NMPED). While this is good news, it isn't clear how this affects the future and other potential homeschool teams.
Recent News
A More Detailed Look
In my Google+ posts, I laid out a more detailed description of the background and the details about the situation. Here is a quick summary of the posts, including local copies of the posts now that Google+ is being discontinued:
Lessons Learned
One lesson I have learned from all of this is how hard it is to get the desired attention on the subject. If you search for these posts on Google+ using a number of different search terms, including #righttocompetenm, you can find them, but more general searches using just Google.com's search engine don't turn up any of those posts. I suppose using Facebook might have been more successful, maybe. Clearly getting more and more references must help somehow. Make Your Voice Heard!
Anyway, I hope someone finds this information interesting and useful. If you want to raise your voice on the subject, consider the following ideas (based on what was posted on the Albuquerque Area Home Schoolers Science Olympiad Team's web site):
Write a letter to PED (New Mexico Public Education Department).

Hanna Skandera
Secretary, New Mexico Public Education Department
Jerry Apodaca Education Building
300 Don Gaspar
Santa Fe, NM 87501

Contact your legislator (http://www.nmlegis.gov/lcs/legislator_search.aspx) to protest this ruling, as it is not really based on NM law.

Write a letter to NMAA, expressing the injustice of bylaw change. Include personal experiences of participating on a home school team. Direct the letter to:

Sally Marquez (sally@nmact.org)
Executive Director of NMAA
6600 Palomas Avenue NE
Albuquerque, NM 87109

Write letters to NMAA corporate sponsors (http://www.nmact.org/corporate-partners).

Sign the Change.org petition.
Spread the word!